Hey I'm Lindsey! I can't wait to get to know you better, by helping you figure out your wellness needs!

I have made so many unexpected friendships along my own wellness journey (including my special friendship with Carolina!), that it is one on the many things that I look forward to as I continue on this wellness path by teaching myself to make time for me!
I am a busy mom to two fantastic and energetic kids with crazy schedules of their own and I am a wife to an equally busy husband who has two jobs and an active sports schedule, coaching our kids and fulfilling his own life passion with hockey on the side.


In 2015, my daughter turned 2 (& my son turned 5)... I quickly was realizing that they were becoming quite the little independent beings and didn't rely as heavily on me any more. I started to actually have time to notice that I had let myself go and I wasn't taking care of ME anymore... and that's when I knew it was time to step up my game!

I went looking for Yoga & Meditation online classes & apps to teach me how to be grounded again. I got a membership to Beachbody, so I could wake up early and fit in some time to get my blood flowing and my booty back in shape. I searched out new ways to bring wellness into our home naturally and was so thankful to find the Young Living brand of essential oils and wellness products, that helped us ditch and switch our way to a toxic free home. I also bought a subscription to Audible, so I could start listening to self improvement & growth books while I fold laundry or clean house.
And when I started making time for me... guess what... I felt better and healthier and mentally stronger...
And along with that came elevated health and happiness for my family.


What I have been learning over the last few years, is that it does make a difference in your quality of life if you take the time to find tiny moments in your day to JUST FOCUS ON YOU.
So, that brings us to the LIAproject 🌿
Carolina and I wanted to create a space that is a daily reminder to you, to stop the scroll and take a deep breath filled with your favourite mood enhancing essential oil AND just notice how your feeling today. And get you saying to yourself "what is one tiny action that I can take to enhance my day to day living". 💗
My Faves:
Yoga: @yogawithcarolina
Meditation: Headspace & Carolina on instagram @LIAproject
Beachbody: Maya Milan
Young Living Essential Oils: YLDIST.COM/helloYLEO
Kids Mental Health: @educalme
Audible Book Suggestions:
Like I mentioned in my introduction, I am a big fan of doing anything that makes more time in the day for me.

One of the ways that I have been able to stay on point with my wellness, is by having it delivered to my door!
Now, this may sound like a sales pitch, but I promise you it's not... unless you want it to be & this is exactly what you have been searching for in your life right now...
(then click on this link here)
because that is exactly how I felt when I found the Young Living Wellness Catalogue! BUT, before I found these wellness enhancing products, I didn't even realize there was room for improvement in our day to day living... I was just floating along using the 'natural' products that kinda'sorta worked. Spending time and extra money at the grocery store, on things we didn't even need. NOW, I do my shopping online and fill my basket with all things plant based and natural and I make sure to do this every month so that I hold myself accountable for wellness in our home!
What I noticed is that our family is healthier and happier than ever, because we have the tools to help us mentally, emotionally and physically.

We have increased our families overall vibes and have eliminated the junk in our home that was actually causing us to feel drained and unwell.
The kids love using the essential oils to help them feel distracted from the current mood of distress they might be in and my husband and I use the oils all day every day to diffuse and apply, to help with our emotions or our sore muscles or the atmosphere of our home.

The difference between diffusing a natural plant essential oil, vs a candle or an incense, is amazingly uplifting and you can actually feel your airways opening and enhancing your mood 🌿

If you want more guidance on fun and healthy ways to use essential oils in your home, stay tuned for our section on LIA project website all about essential oils (TBA)!
Thanks for reading this blog post on how I started my transformation on focusing more on me! I would love if you kept reading my monthly posts, so I can help you find more time for YOU! I'd love to read your comments/questions below!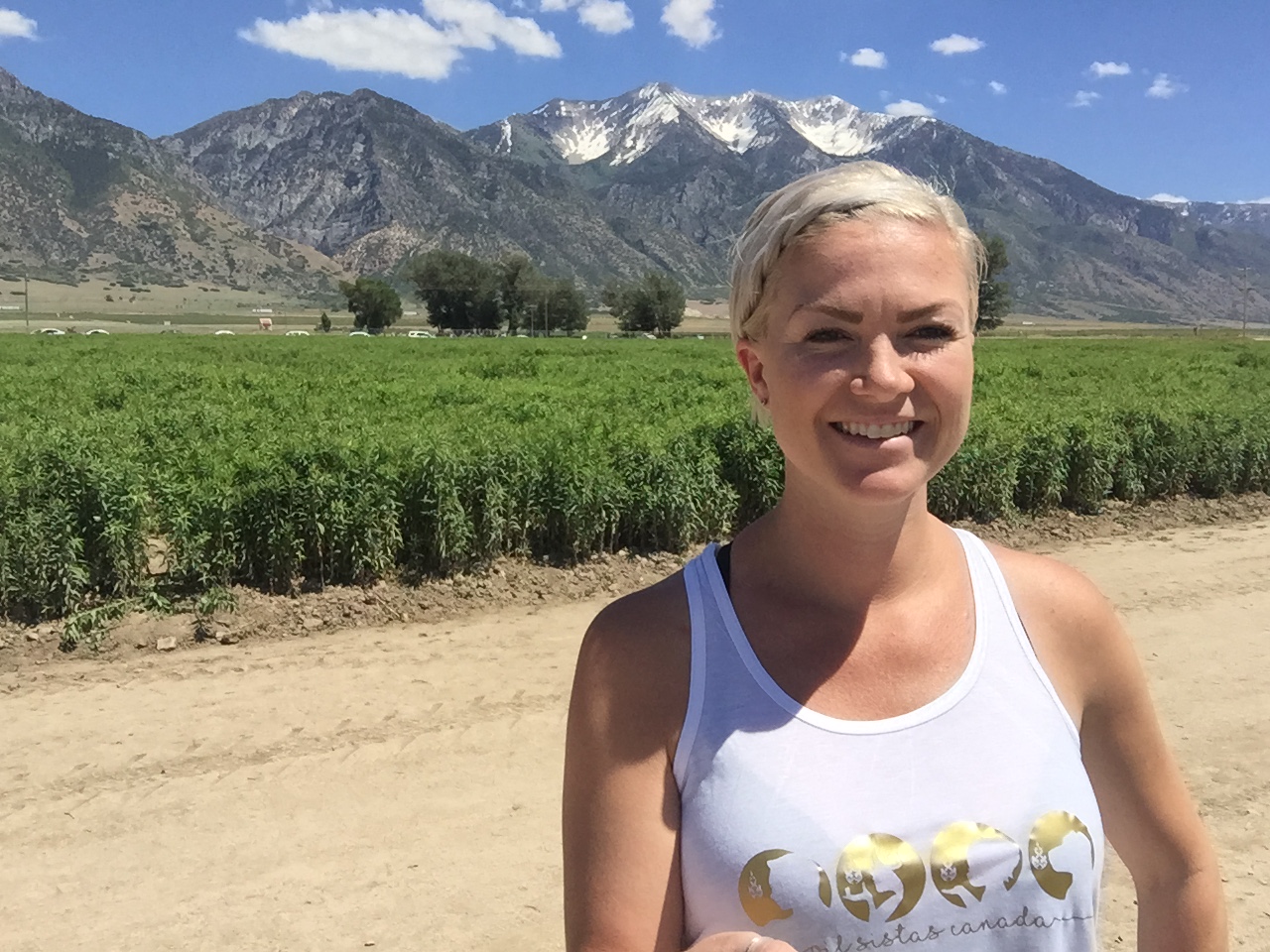 Hey I'm Lindsey, one of the main contributors to the LIA project, part time flight attendant, full time mom and wife!
If I'm not sitting at the table figuring out the family schedule for the week ahead, you'd likely find me socializing with the school moms at drop off, hosting DIY Essential Oil Mixers or Aroma Yoga Sessions, driving from one kids activity to another, or watching Netflix...chillin' with the hubs & sippin' oil tea in the evening after the kids are in bed… (continue reading under the LIA team tab).